Glodon Company Limited and Bill Solutions (UK) Sign Strategic Cooperation Agreement
2020-02-27 17:52:38
From September 17th to 19th, Mr. Andrew Saunders and Mr. Christopher Maguire, the co-founders of the UK consultant firm Bill Solutions visited Glodon Company Limited. During the visit, Mr. Andrew and Christopher were received by senior vice president James Liu and held extensive in-depth discussions about project cooperation and product promotion in the UK. Both sides agreed to reach a strategic cooperation agreement and formally establish a cooperation partnership. Senior vice president James Liu signed the agreement on behalf of Glodon Company Limited.
The signing of the strategic cooperation agreement aims to promote the development and internationalization of China's construction industry, strengthen the standardization of construction and promote the communication of professionals in the field. According to the agreement, Glodon Company Limited and Bill Solutions will actively explore business opportunities in the UK, strengthen brand and product promotion, and realize win-win cooperation on the basis of equality and mutual benefit.
Bill Solutions currently works with more than 60 of the largest construction companies in the UK and are preferred partners to the majority of these businesses for the preparation of bills of quantities. In the last 8 years, Bill Solutions has been fundamental in providing bills in excess of ?3 billion (About 24 billion CNY) worth of construction projects, ranging from residential and commercial to governmental and educational.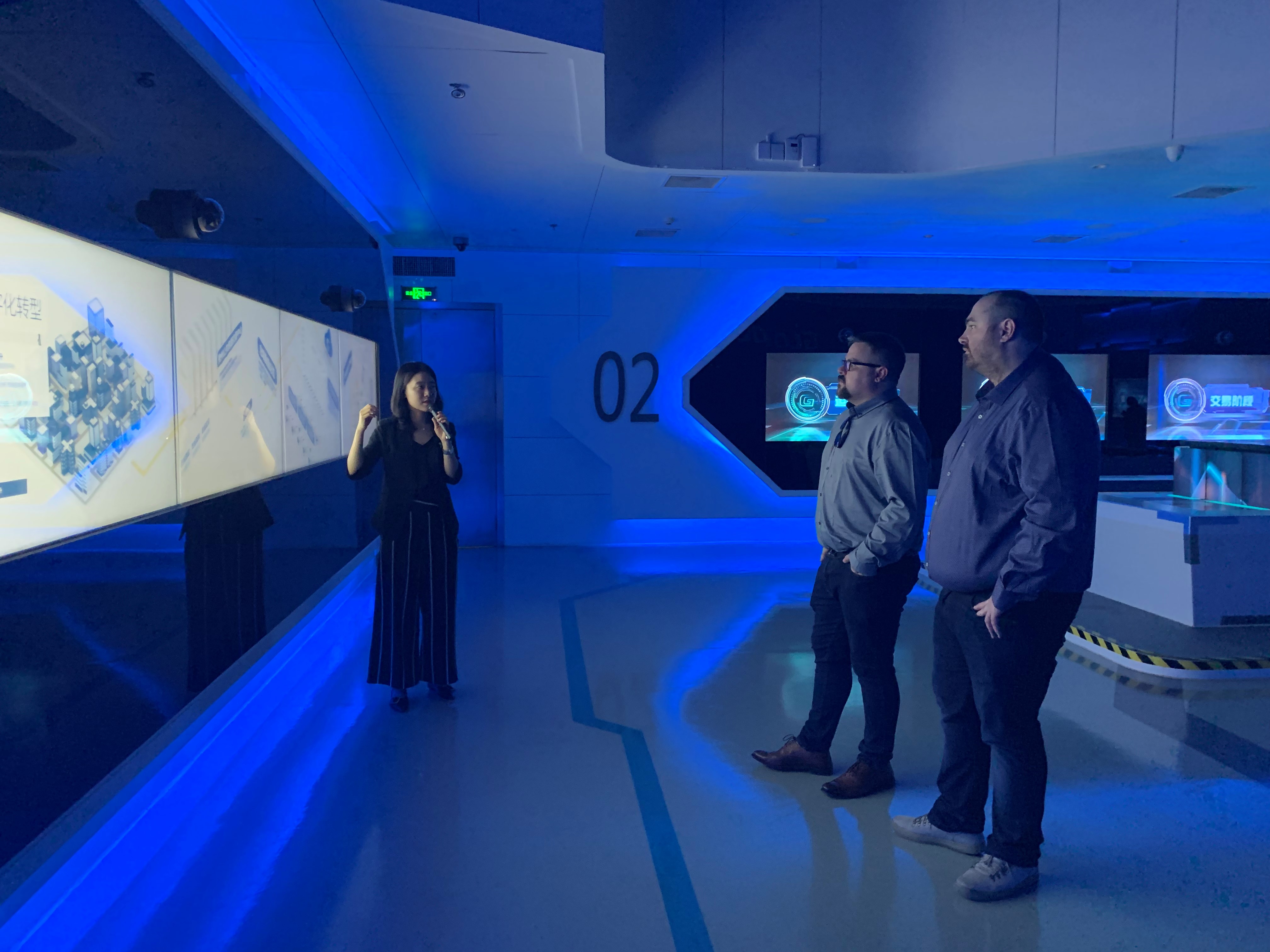 On September 17th, our guests visited the Glodon Smart Building Experience Hall and had a deep understanding of 'Smart Construction' and BIM application in the China construction industry. Glodon Company Limited also demonstrated the latest practice cases of Glodon international products. The two sides discussed the opportunities and challenges in the UK market.
Recently, Glodon's international brand Cubicost launched the new product version in the UK successfully. As the guest of the launch event, Bill Solutions believed that 3D modeling is the future and was most-impressed by the Cubicost solution. During the visit, the representatives of Bill Solutions had a deep understanding of Cubicost product functions and features and would like to assist with the adoption of Cubicost as the number one BIM solution for the UK construction industry.
As a leading enterprise in construction information technology, Glodon Company Limited has more than 50 subsidiaries, offices and R&D centres in the United States, Britain, Finland, Sweden, Singapore, Hong Kong, Malaysia, Indonesia, and India, serving customers in more than 100 countries around the world. At present, as the core engine of the transformation and upgrading of the construction industry, Glodon Company Limited is actively exploring the international market, accelerating globalization, and helping to build global core competitiveness for 'Build in China'.
Glodon Company Limited believed that cooperating with leading enterprises in overseas markets can help Glodon's international products enter the local market quickly, gain recognition from local enterprises and further enhance commercial influence. With the rich industry experience and influence on the local construction market of Bill Solutions, it will help Cubicost products to start the important steps toward internationalization.